Tags: trail
May 23rd, 2015
The Forest Service announced completion of access to an 80-foot waterfall in the Pisgah National Forest near Marion last week.
The Falls Branch Trail is now a paved half-mile walk to a wheelchair accessible observation deck at the foot of Toms Creek Falls (below). The Forest Service news release calls it "a breathtaking 80-foot cascade."
The small recreation area also provides parking off of Huskins Branch Road in McDowell County.
Huskins Branch is 12 miles from I-40 exit 85 on U.S. 221 North. The recreation area is 1.2 miles farther to the left.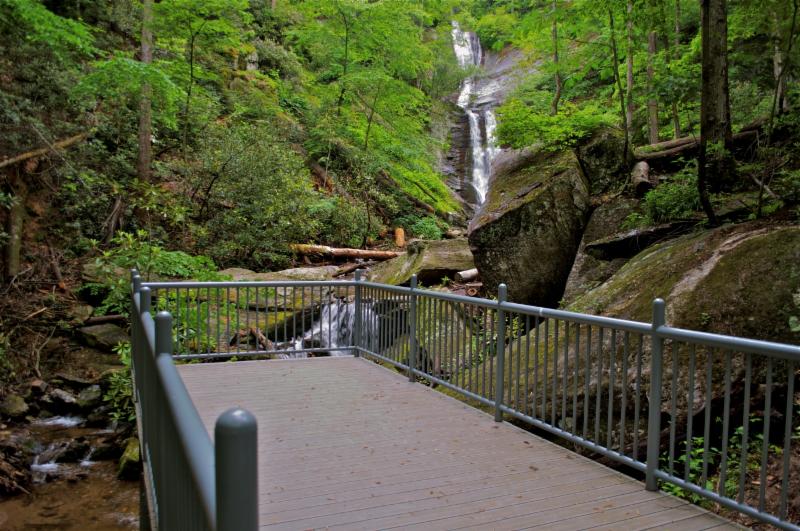 July 30th, 2014
As part of our recent trip to the Boone / Blowing Rock "High Country" area of the western North Carolina mountains, we made a trip out to Wiseman's View above the Linville Gorge.
You have to drive a four-mile dirt road that's a little iffy in spots to get to this Pisgah National Forest day use area, but the reward is worth it. The views of Hawksbill and Table Rock mountains are iconic sights.
Read more about Wiseman's View in the newest addition to Carolina Outdoors Guide.
Hawksbill Mountain greets visitors to Wiseman's View, a Pisgah National Forest day use site above Linville Gorge. Click on the photo below or the link above for more photos and information.